By KURT CASWELL, SARAH WHELAN, SAHIBA GILL, PAOLA PERONI, OLIVIA WOLFGANG-SMITH 
Are you up for a challenge? This month we're reading books that test us as they enlighten us, seeking to explain the world on a grand scale—warts and all. We're held rapt by catalogs of world travel, remembered across decades; the brutal pageantry of crisis erupting through daily rituals; the history of poverty and injustice; the intricacies of mental illness, personal and societal. Don't turn to these titles for escape—we're here to focus the lens of the human experience and find something as irascible as it is beautiful.
Recommended: A Time for Gifts by Patrick Leigh Fermor, The Dinner by Herman Koch, Let Us Now Praise Famous Men by James Agee and Walker Evans, Crowds and Power by Elias Canetti, Olive Kitteridge by Elizabeth Strout.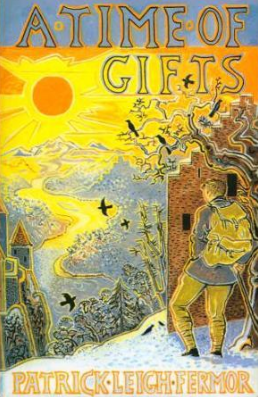 A Time of Gifts by Patrick Leigh Fermor
Recommended by Kurt Caswell (Dispatches Contributor):
A Time of Gifts is the first book in a three-book series that chronicles Patrick Leigh Fermor's fabulous 1933–1937 foot journey from London to Constantinople (Istanbul) as a young man. Fermor, who died in 2011, kept meticulous and joyous notes during his journey, and writes as often about what he saw and who he met as he does about the experience of writing about them: "This was the moment I longed for every day," writes Fermor. "Settling at a heavy inn-table, thawing and tingling, with wine, bread, and cheese handy and my papers, books and diary all laid out; writing up the day's doings…." Beyond the beauty of its prose, and the boldness of raw experience, what fascinates us about this book, writes Jan Morris in her "Introduction," is that Fermor wrote it four decades later. The "journey is in effect evoked for us by two people," Morris writes, "the carefree young dropout who experienced it, and the immensely experienced author who…turned it into art." The truth is, there is no book a reader can't put down, but this is one book you may not want to.
The Dinner by Herman Koch
Recommended by Sarah Whelan (Editorial Assistant):
A bestseller in 21 languages, Herman Koch's gripping novel The Dinner tells the deceptively simple story of two couples sharing a meal. However, despite their fervent attempts at outward calm, the foursome inch nearer and nearer to addressing the dark secret that threatens to destroy their families. Set in a formal restaurant, the sections of prose are innovatively arranged and titled by course; the intriguing notes of the "Aperitif" section prime us for the "Appetizer," the weight of the "Main Course" makes us crave the sweet escape of "Dessert." Thematically, the strict social codes of fine dining correspond to the legal, moral, and familial laws that govern the actions of the diners. After the plates are whisked away, desperation becomes violence when the paid bill releases them from the reservations of polite society. Culinary and controversial, The Dinner is the ultimate read for any foodie looking to sink their teeth into a disturbing family feud.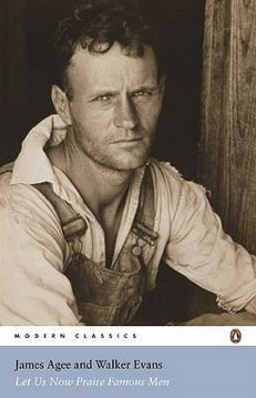 Let Us Now Praise Famous Men by James Agee, photographs by Walker Evans
Recommended by Sahiba Gill:
Last year I picked up this classic Depression-era study of Alabama tenant farmers for its reputation, but put it down early, having lost momentum among the nervy, close-staring chapters. This summer I finished it, gratefully. Agee's close, unyielding lens seems to come from his honest and rare admission that what attends economic inequality is a quiet confusion: there are societal consequences we know to exist and yet first-hand do not see, have not seen and will not see. That is likely as true now as it was in 1936—and in response, Agee crafted a masterpiece that is all encounter, from start to finish. For me, reading it provided a meditation, many pages and many hours long, on being watchful in our own current unsettling reality; the learning curve as Agee has written it is gradual, and comprehendingly poetic, too.
Crowds and Power by Elias Canetti
Recommended by Paola Peroni (Fiction Contributor, Issue 09):
It took Elias Canetti 38 years to complete Crowds and Power. "My task," he wrote, shortly after he started working on it, "is to show how complex selfishness is." Unburdened by the reductionist constraints of a discipline, whether it be psychology, history, sociology, or anthropology, Canetti draws on his vast erudition to give an account of the structure of authority. Exploring different topics as wide-ranging as the schemes of the Sultan of Delhi, and the effects of inflation in Weimar Germany, Canetti gives an exhaustive portrait of human nature aimed at the insistent refutation of power. As Susan Sontag aptly put it, "Canetti dissolves politics into pathology, treating society as a mental activity—a barbaric one, of course—that must be decoded."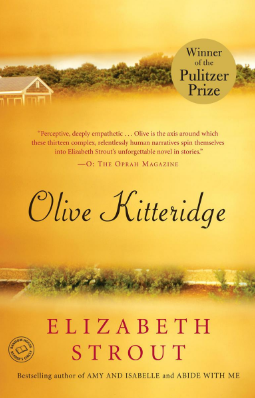 Olive Kitteridge by Elizabeth Strout
Recommended by Olivia Wolfgang-Smith (Social Media Editor):
Come to Olive Kitteridge for the rich, gorgeous descriptions of coastal Maine; stay for the arrestingly stark view of a human life as a catalog of scars, accumulated and inflicted. 13 linked stories spanning decades circle the titular character—an abrasive and principled woman variously feared, resented, respected, and even occasionally loved by her neighbors and family. Dozens of characters are complexly rendered, every one well-meaning and deeply flawed, the entire dysfunctional bunch dug so deeply into Maine soil that New York City's skyline looks to them "like a science fiction city…built on the moon." The book is a bleak look at people endlessly wounding one another (and themselves), with survival not always desirable. "But people endure things," Strout writes—or, as Olive herself puts it, dismissing the tears of man in grief counseling: "Bad things happen….Where have you been?" Olive Kitteridge is as dark and lovely as life itself—so beautifully written that you will want to devour it in a sitting, and so honestly harrowing that you might not be able to.