To Drink Boiled Snow by Caroline Knox
Recommended by Terese Svoboda (Fiction Contributor, Issues 05 and 08):
Caroline Knox's To Drink Boiled Snow (Wave Books, 2015) is sly, funny, obdurate, and brilliant. Let's just take one poem, "Boustrophedon." A style of writing most frequently seen in ancient manuscripts, Knox's poem is written bidirectionally, so one has to read every other line in a mirror. Its content concerns oxen, inspired by the pastoral Farmers Nooning by William Sidney Mount and a text on humane plowing from The International Society for Cow Protection. "I was just playing," she writes. That's key: the rejuvenation of poetry with play, and in Knox's case the game is extremely sophisticated and elegant.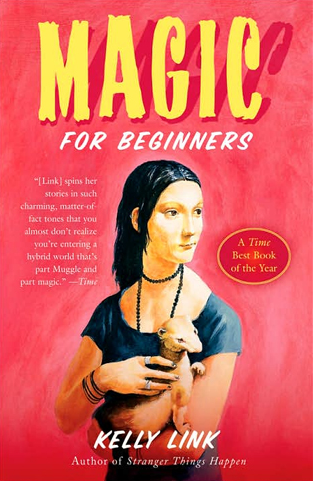 Magic for Beginners by Kelly Link
Recommended by Steven Tagle (Podcast Editor):
I recently read and loved the story collection Magic for Beginners by Kelly Link. In these stories, humans are often confronted with the otherworldly (fairies, zombies, ghosts, aliens, talking cats), yet Link's writing refreshes these characters and bursts them out of their expected tropes. The collection grows pleasurably darker as one moves through it, from the delightful opening story, "The Faery Handbag" to the paranoia-inducing story "Stone Animals," and "Catskin," which leans into the violence and sexuality implicit in fairy tales. "Lull," the final story in the collection, unsettles the reader while performing narrative acrobatics and commenting intelligently on the act and art of storytelling.
Infinite Jest by David Foster Wallace[1]
Recommended by Maceo J. Whitaker (Poetry Contributor, Issue 08):
A breathless, endless rumination of addiction in its many forms. Once I felt semi-comfortable reading Infinite Jest—by, say, page 300—I knew it'd be one of my favorite books. It's as remarkable as Gravity's Rainbow, but the characters in Infinite Jest are more unforgettable[2]: Joelle van Dyne, Mario, Pemulis, etc. Notably, Eric Clipperton's story combines humor and horror in a way only DFW can pull off. There are many guides online to help you read this challenging novel. Here's one I used:http://faculty.sunydutchess.edu/oneill/Infinite.htm.
---
[1] Amherst alum, of course. Shout-out to The Common.
[2] Probably why Bacchus in New Paltz, NY named a beer "Incandenza" and not "Slothrop."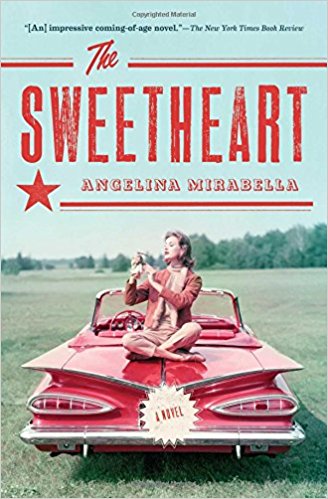 The Sweetheart by Angelina Mirabella
Recommended by Olivia Wolfgang-Smith (Social Media Editor):
This book, longlisted for The Center for Fiction's 2015 First Novel Prize, follows teenager Leonie Putzkammer as she leaves her widowed father behind in 1953 Philadelphia in order to attend Joe Pospisil's School for Lady Grappling in—where else—the Florida panhandle, there to become a pro wrestler. It's an utterly unique and startling(ly funny) coming-of-age story, showing a hard-drinking, hand-cursing, hard-punching side of the 1950s—the young women of Mirabella's novel are powerfully athletic, charged with emotional and sexual feeling, and fiercely, believably complex. Leonie transforms herself into the hated heel Gorgeous Gwen Davies, and moves from one performed identity to another throughout the novel. "Your character is one thing, but you are many," Leonie/Gwen tells herself at one point, and it's true. It's a pleasure to watch Mirabella's narrator try to find her real identity amidst the heels and faces, their "kayfabe" and their very real relationships.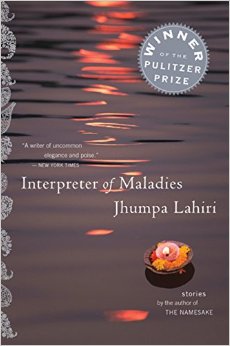 Interpreter of Maladies by Jhumpa Lahiri
Recommended by Ian Bassingthwaighte (Fiction Contributor, Issue 08):
I know a good book when reading the last page feels like attending a funeral. One such book is Jhumpa Lahiri's Interpreter of Maladies, a collection full of sprawling epics about immigration, diaspora, family, and food. These epics are inhabited by characters of incredible depth, who I like to think of as traveling companions. In "When Mr. Pirzada Came to Dine" we travel with ten-year-old Lilia, and through her we come to know Mr. Pirzada, and through the television they watch together during dinner we travel to Pakistan. The sadness is not in the images of war on the TV—tanks and refugees fleeing—but in Mr. Pirzada himself, on the couch, hoping to catch a glimpse of his family. In that moment all is revealed: who he loves, why he left them. This story, like every story in Lahiri's collection, reminds me of something E.M. Forster once said: "We need not ask what happened next, but to whom did it happen." In that way, I think he would've been a fan of Lahiri for the same reason I am. Her characters are more human than most people. They live, interact, surprise, disappoint, change, and age in pursuit of happiness.