By CLAIRE KEYES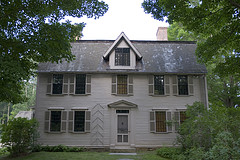 Some can write poetry
on glass windows like Sophia Hawthorne
at the Old Manse with her wedding ring.
I'm told this was common in the 19th century.
But, for me, reading it was like finding a note in a bottle
picked up on the beach.  I felt a kind of awe.