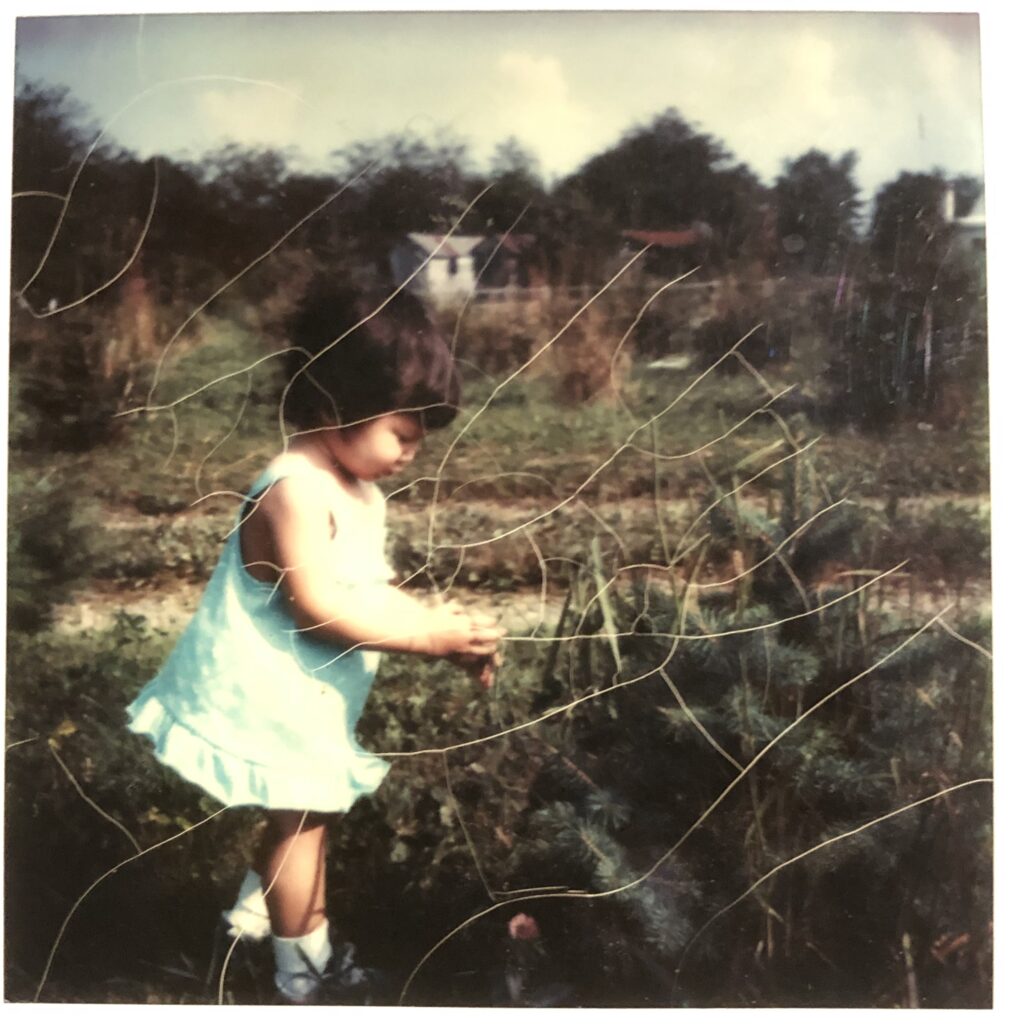 Port Murray, New Jersey and Milwaukie, Oregon
for my grandparents, who did not teach me
how to farm, and yet they scattered these seeds:
How a dunk into scalding water slips
the skin from a peach, leaves it unfuzzed, slick
for canning. How the trick to shucking corn
is one clean jerk. How jars of beet brine turn
eggs to amethysts that stain my fingers,
my lips. They left me to play in cellars
stocked with preserves and jam, in rows of trees
that released chestnut burrs for my bare feet
to find. What would they think of my pea shoots
left unlatticed, free to tendril one noose
after another around other plants,
my slapdash harvest, larder left to chance?