By MAHA HASSAN
Translated from the Arabic by ADDIE LEAK.
Piece appears below in both English and Arabic.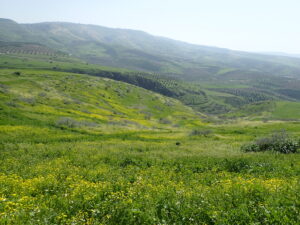 Translator's Note:
When In Anne Frank's House (Al-Mutawassit, 2020) was published, it was met with near radio silence—a strange reaction to a new book by a celebrated author. In an interview I conducted with Hassan in fall 2021, she suggested that this reaction was one of fear. The fact that many in the Arab world conflate Judaism with Zionism—and Israeli oppression—means that writing about a young Jewish martyr like Anne Frank was automatically taboo, and any response to Hassan's book would be wading into murky waters. Hassan was accused of writing about Anne Frank to court international favor, and the memoir was automatically labeled as political. In my later attempts to locate a publisher for the English translation, I came across a similar hesitation and mistrust—concern, among other things, that an author from an Arab country might not treat Anne Frank with the respect she deserves.