In honor of women in translation month, we at The Common have compiled this feature, highlighting the translated pieces from our pages that were written or translated by women.
---
 
In an online feature from June, Olga Livshin and Andrew Janco translate Vladimir Gandelsman's poem, "Immigrant Ditty," from the original Russian.
Our May poetry feature highlights Arabic poetry from Nadia Al-Katib and Nermeen Al Mufti, as well as translations by  Jennifer Jean.
Three Torabully Translations by Nancy Naomi Carlson: Khal Torabully poetry translated from the original French.
Our Issue 17 translation portfolio, "Arabic Stories from Syria" featured translations by Alice Guthrie and Maia Tabet, as well as original fiction in translation from Colette Bahna and Shahla al-Ujayli. In addition to the Arabic fiction portfolio, Issue 17 includes Alfonsina Storni's poem "You Want Me Daybreak" translated from the original Spanish by Nicholas Friedman, and Ferreira Gullar's poem "Two Plus Two: Four," translated from Portugese by Tal Goldfajn.
Issue 16 includes translations by Jennifer Acker, Nicole Cecilia Delgado, María José Giménez, Joan M. Pabón Maxán, Hannah Cook, and Aurora Lauzardo Ugarte, plus work in translation from Ana María Fuster Lavín, Mara Pastor, Carmen Graciela Díaz, and Vanessa Vilches Norat as part of the special portfolio "De Puerto Rico: Un año después de la tormenta" (One year after the storm). In addition, Issue 16 features Polina Barskova's poem "After the War, in the West," translated from the Russian by Valzhyna Mort.
Excerpt from The Occasional Virgin by Hanan Al-Shaykh, translated from the original Arabic by Catherine Cobham
Issue 15's special portfolio – Arabic Stories from Jordan – features translations by Elisabeth Jaquette, Thoraya El-Rayyes, Alice Guthrie, and Maia Tabet, as well as work in translation from Fairooz Tamimi, Jamila Amaireh, Majidah al-Outoum, and Haifa' Abul-Nadi.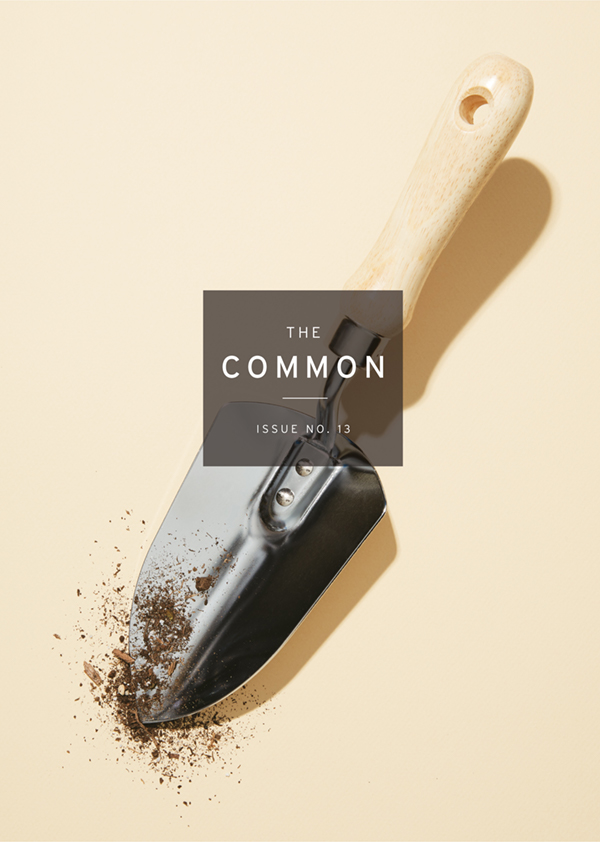 Issue 13 features Maia Tabet's translation of "Living in the Past" an excerpt from Sinan Antoon's novel The Baghdad Eucharist, originally in Arabic.
Michelle Hartman translates an excerpt from Jana Fawaz Elhassan's novel, The Ninety-Ninth Floor from the original Arabic.
Issue 11's Tajdeed portfolio includes Arabic fiction from Fatima Al-Mazrouei, Mona Merhi, Malika Moustadraf, Rasha Abbas, and  Basma Al-Nsour, as well as translations by Alice Guthrie, Elisabeth Jaquette, Maia Tabet, Thoraya El-Rayyes, Nashwa Gowanlock, Katharine Halls, Yasmeen Hanoosh, Nariman Youssef, Anna Ziajka, Fadwa Al Qasem, Ghada Mourad, and Ruth Ahmedzai Kemp.
Issue 10 features two poems by Sylvie Durbec, translated from the original French by Denis Hirson, as well as a portfolio of new Chinese poetry in translation that includes works from Tang Danhong and Zheng Min.
Issue 09 includes Valzhyna Mort's translation of Arseny Tarkovsky's poem "I Went Sick as a Child," originally in Russian.
Issue 08 features poetry in translation by Sylvie Durbec, as well as translations of Polish poetry by Antonia Lloyd-Jones and Martha Cooley's translation from the Italian of Antioni Tabucchi's short story, "Clouds."
In Issue 07, Mariya Gusev, along with Jeff Parker and Alina Ryabovolova, translates Zakhar Prilepin's short story, "from SANKYA" from the original Russian.
Issue 06 features translations from Arabic by Thoraya El-Rayyes, and from Russian by Catherine Ciepiela, and Anna Khasin, as well as Russian poetry in translation from Anna Glasova.
Issue 02 features Jacquelyn Pope's translation of the Dutch poet Hester Knibbe's "Zijnstra Inc." as well as Russian fiction in translation from Katia Kapovich and Spanish fiction translated by Teresa Villegas.
Issue 01 includes poetry in translation from Yehudit Ben-Zvi Heller, and Marina Tsvetaeva as well as translations by Catherine Ciepiela.